Speaker Details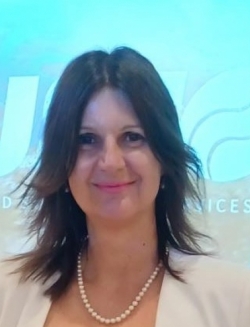 Diana Lica
Diana has more than 27 years experience in International Sales Management and Business Development in Industrial field. She has high expertise in Thermal Printing and Scanning Solutions for Retail, Industrial, Ticketing and Auto ID markets and 12 years experience in Industrial PCs and Embedded Computers for Industrial Automation and Electronics markets. She also has high knowledge of Eastern European industrial market with very important results achieved in the strategic business development, business growth and Regional channel network development and management.   She has a Master Degree in Electronics Engineering at University of Florence and a Master Degree in Marketing & Communication, Meta University of Rome.   Between 2005-2007 she was Country Director at ADVANTECH Co. Inc., Worldwide leader in the design and manufacturing of Industrial PCs, electronic boards, video-surveillance systems, Digital Signage systems, etc (60.000 Bil. USD Turnover, more than 5000 employees worldwide). From 1996-2005 she was Sales Director at SECO SPA, Italian company listed on the Milan stock exchange, European leader in the design and manufacturing of Embedded Systems, Industrial PCs, IOT systems.   Her position now is Territory Manager Eastern Europe, Greece/Malta/Cyprus. She has been working with CUSTOM for 16 years, covering different positions in International Business Development and Sales Management.
---
Presentation
The Custom Group is the ideal partner for a world-class postal & parcel experience and for the simplification of public services.
The Custom Group, known as a leader in the field of retail automation, in recent years has expanded its solutions also in the postal & parcel sector, giving life to a series of technological solutions that are bringing postal services towards a new era. An integrated offer of innovative solutions whose main objective is to simplify and improve access to Public Administration services for citizens across Europe. Custom guarantees a complete offer to support the change in the postal world through: -complete solutions - weighing, mobile printers, mobile computing; -access optimization with queue management systems; -label printers for precise shipment management; -integrated postal & parcel ecosystem; -digital signage; -secure lockers for reliable deliveries and pickups. Custom goes beyond public services and also offers solutions for the corporate sector, creating real Control Rooms. These are interactive and collaborative work spaces, designed on the specific needs of the interlocutor and capable of integrating pre-existing technologies into a new advanced digital ecosystem: data flows and audio-video signals are displayed in real time on large surfaces interactive, allowing you to enhance management control in an innovative way.