Speaker Details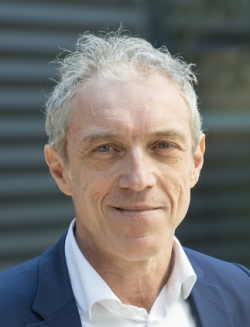 Maurizio Puppo
Maurizio Puppo was born in Italy and lives in Paris, France. International executive strategist, with a wide-ranging experience in international business development, leading the marketing, communication and commercial departments in Solystic, providing strategic and business guidelines for more than 20 countries, in APAC, Europe and America. He is a member of the International Francophone Press Union (UPF), Francophone association of journalists. Columnist for the web site magazine Altritaliani.net and other magazines, author of several books in Italy.
---
Presentation
Solystic robotic induction - accelerate logistics automation - overview and application
Solystic Robotic Induction is based on the integration of upstream segregation system, off-the-shelf pick&place robot, completed by specific gripper and Solystic 'vision' (image processing) and control system. This solution is designed to be used on any induction line of the legacy Sorters to fit with the variability of the sorters lay-out, as an add–on independent of the systems control of the machines on which it is integrated.