About The Event
Parcel+Post Expo is the leading global event for the world's parcel delivery, e-commerce logistics and postal industries.
Combining an international exhibition showcasing the latest, most innovative technologies, with a live conference featuring expert industry analysis and opinion, alongside a multitude of exclusive networking opportunities, Parcel+Post Expo 2022 is set to be our best event yet, following on from the universally acknowledged success of the 2021 show in Vienna!
CLICK HERE TO VIEW THE FULL PROGRAMME
The parcel logistics and delivery sector continues to grow at an unprecedented rate, post-pandemic – find the new solutions and business partners you need to keep one step ahead.
Parcel+Post Expo 2022 will be the most timely and important international event of the year for the industry, addressing the key questions and issues facing the parcel, e-commerce logistics and postal industry.
Join us in person as we connect, share ideas, find innovation and look to deliver a better, more efficient and sustainable future. Click here to register.
Product Areas
This is the premier exhibition of future technologies, solutions and services for the parcel delivery, e-commerce logistics and postal industries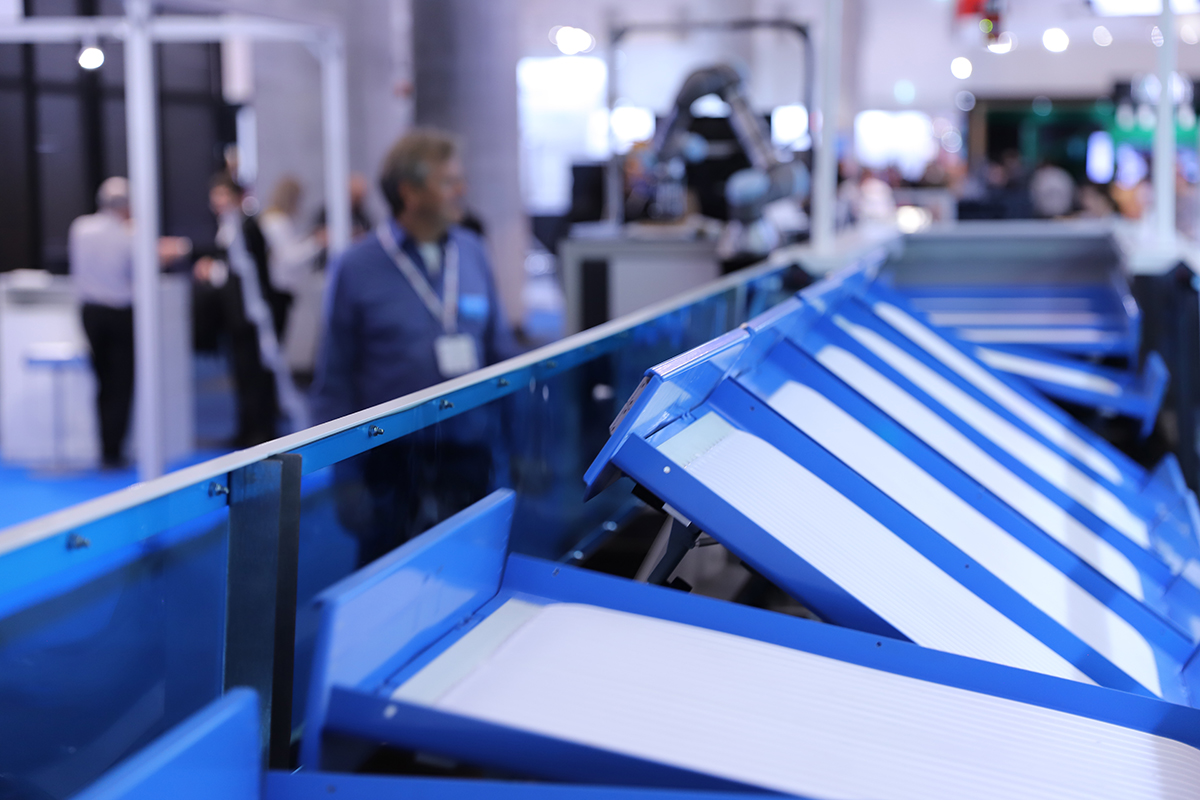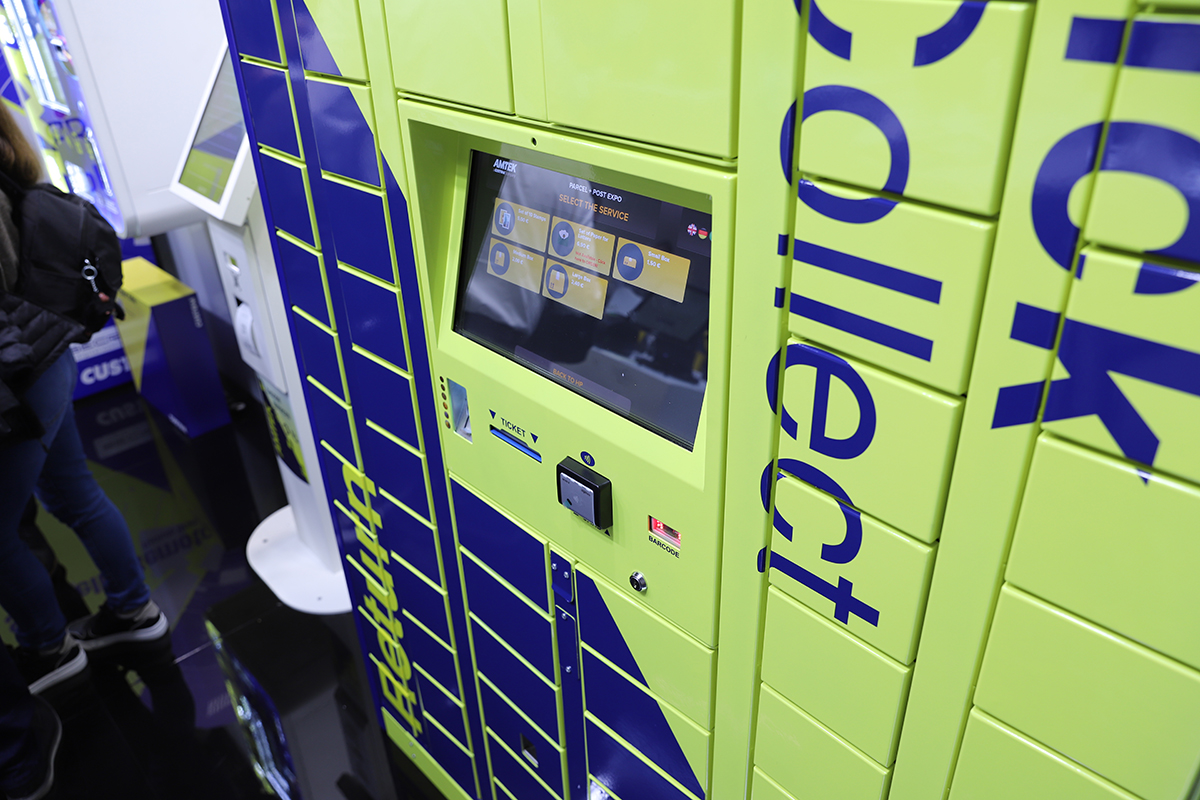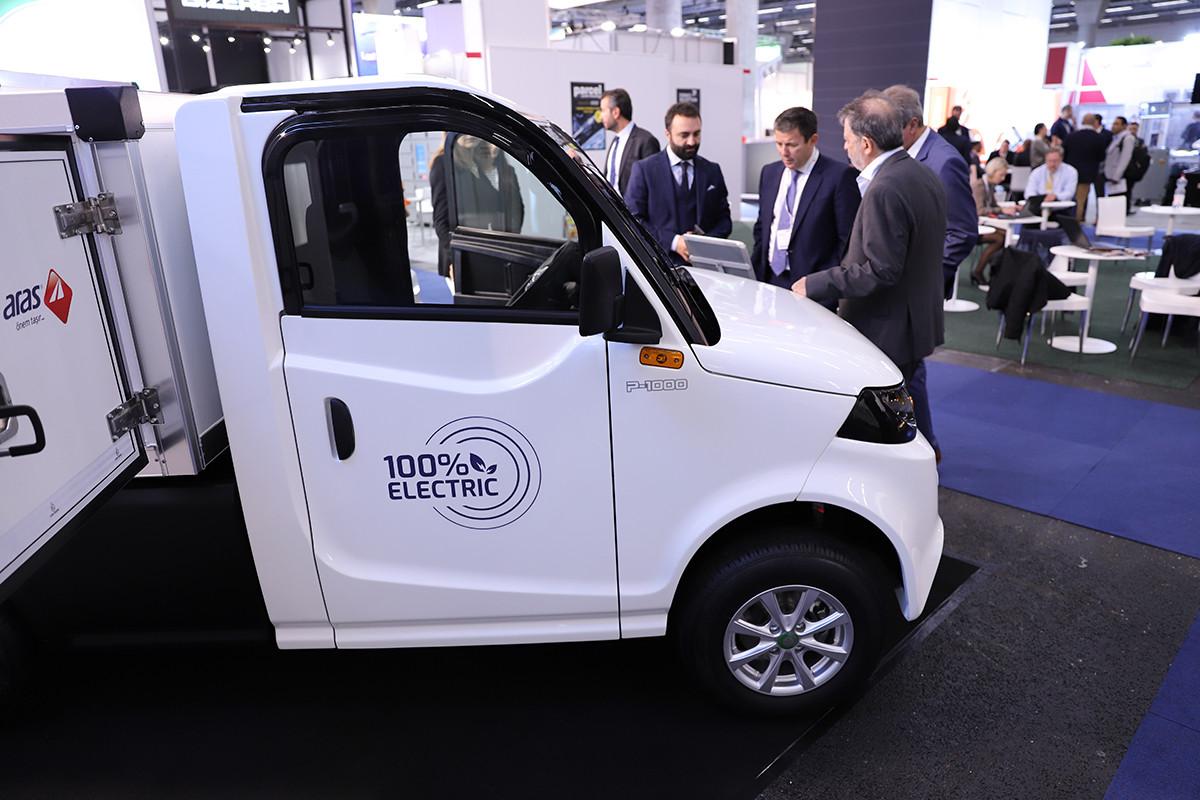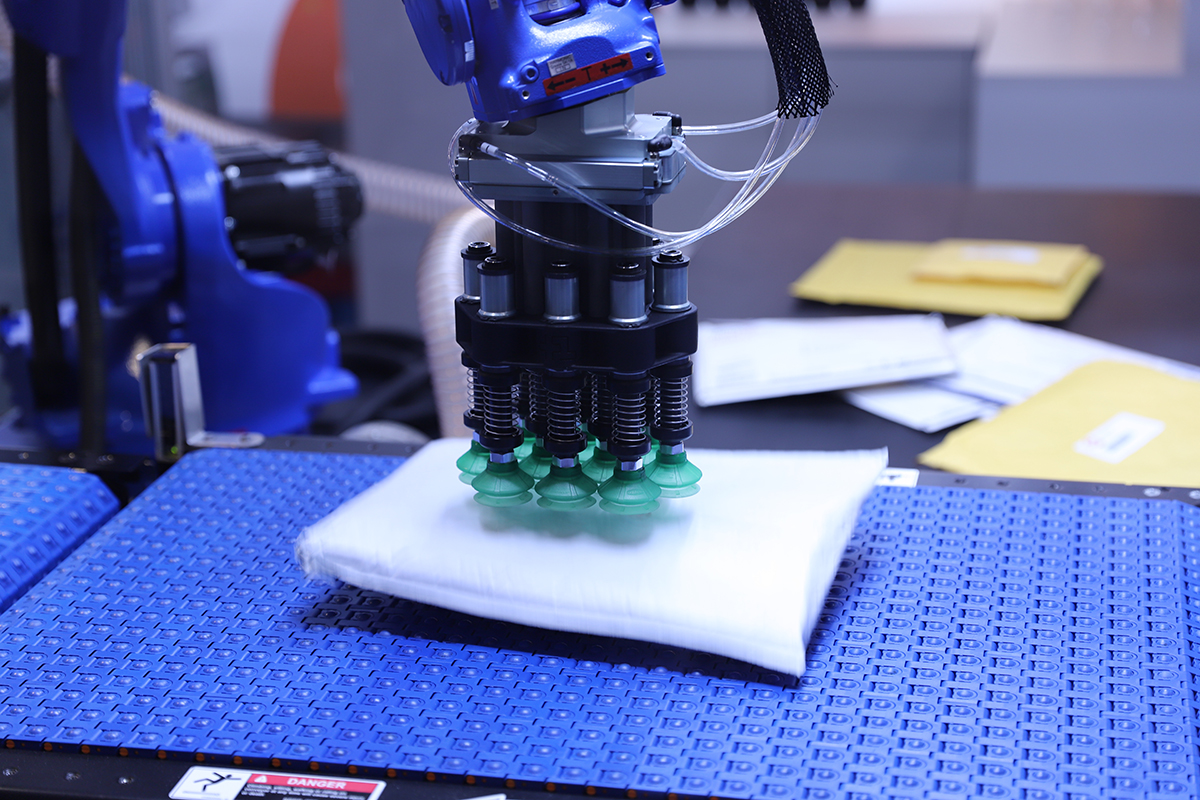 Drone parcel delivery
Autonomous delivery vehicles and robots
Intelligent logistics systems
Robotics and AI
Predictive technology
Disruptive technology
Fulfillment innovation
Zero-emission fleets
The Internet of Things (IoT)
Big data solutions
Cold chain solutions
Packaging technology and solutions
Order picking and fulfillment
Automation
Parcel sorting and handling technology
Weighing and dimensioning
Transportation, air cargo, road transport
Last-mile delivery solutions
Logistics management, optimization, route planning
Fleet management
Cross-border e-commerce solutions
Customs solutions, parcel insurance
PUDO and parcel lockers
Security solutions and safety products
Consultancy and management strategy
Post office counter solutions
POD solutions
Banking and COD
Direct mail automation
Loading and unloading equipment
Kiosks
Track and trace
… and much more
NEW PARCEL AND E-COMMERCE SHOW FOR NORTH AMERICA
FIND EVERYTHING YOU NEED AND MORE FOR YOUR BUSINESS AT PACKAGE FULFILLMNET, LOGISTICS & DELIVERY EXPO, CINCINNATI, USA.
E-COMMERCE FULFILLMENT & SHIPPING SOLUTIONS
PARCEL & PACKAGE LOGISTICS TECHNOLOGY & EQUIPMENT
LAST MILE DELIVERY INNOVATION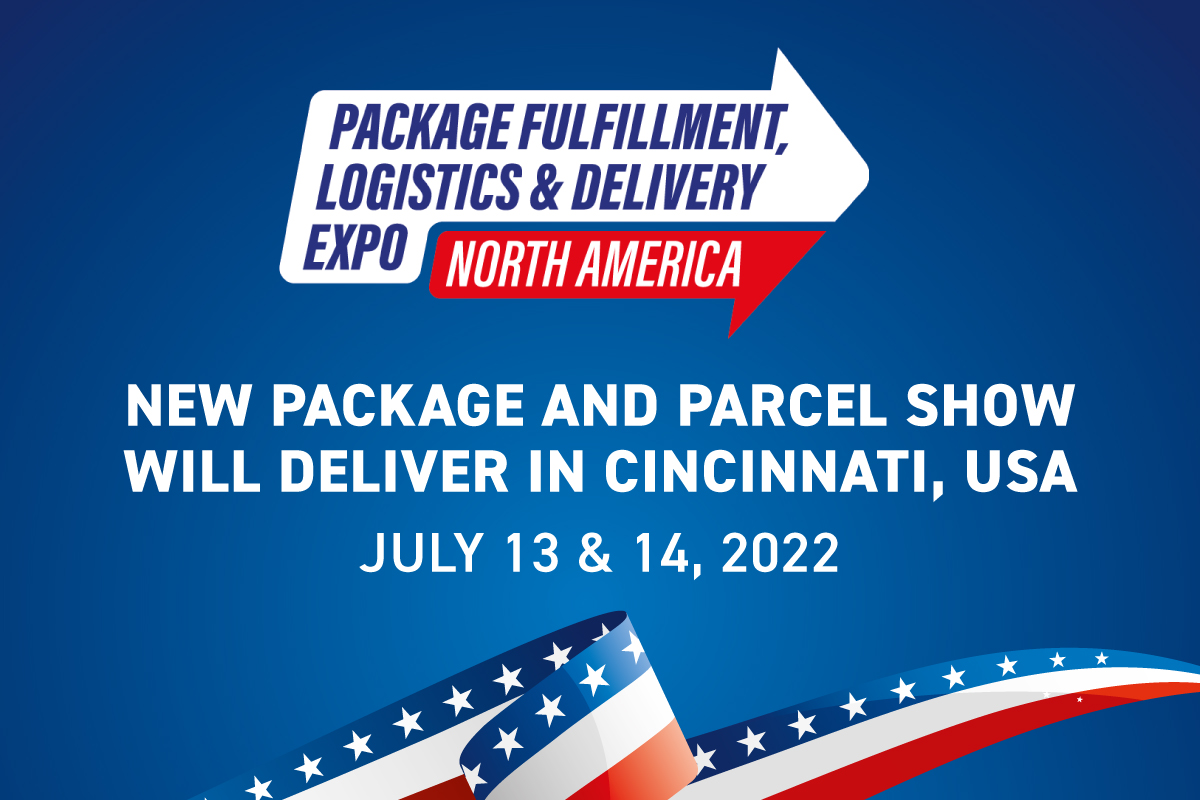 First speakers announced
Check here for updates
OPENING TIMES
Opening times
Tuesday, October 18
09:00hrs – 18:00hrs
Wednesday, October 19
09:00hrs – 17:00hrs
Thursday, October 20
09:00hrs – 15:00hrs
Gallery
Check our gallery from recent events
Book a booth
As an exhibitor at the world's leading parcel and postal industry event, Parcel+Post Expo gives you the chance to showcase your technology, innovations, software, and solutions.
This is a unique networking opportunity, in one the fastest growing industries and if you're not here to take advantage, your competitors will be!
For further details, please contact:
Managing director
Matthew Gunn
Conference
Parcel+Post Expo presents the industry-leading conference on strategy, business and innovation
---
The 2022 Parcel+Post Expo conference will feature a unique combination of 'live' in-person and virtual conference sessions, workshops and panel debates. The Covid-19 pandemic has transformed how we live, work and shop – at least for the time being. The surge in demand for e-commerce has been unprecedented, creating opportunities and challenges for parcel and postal organizations. The 2022 conference will look at how the parcel and postal industry is best positioned to meet these challenges, and the ideas, technological innovations and strategies needed to win the race for the last mile.
Passes
Three-day Pass
Two-day Pass
One-day Pass
Full rate
€1,495 + VAT
€1,085 + VAT
€645 + VAT
Early-Booking Discount Rate
€1,346 + VAT
€977+ VAT
€581+ VAT
Speaker Registration
Interested in speaking at the event?
If you would like to make a presentation at the PARCEL+POST EXPO 2022
---
We are inviting proposals for possible inclusion in the conference program. Your proposal should ideally provide a case study or share interesting challenges along with their proposed or actual technical or operational solution.
---
please click below to submit your proposal.
---
For further details, please contact:
Conference director
Alina Lazar
Press Center
Welcome to the Press Center for PARCEL+POST EXPO 2022.
Event Marketing
THE LOGOS CAN BE USED TO POST THE EVENT DETAILS ON A COMPANY WEBSITE OR CALENDAR LISTING.
---
These event logos and banners have been provided for use by sponsors, speakers and conference delegates to share information on the event with friends and colleagues.
---
Awards Winners Announced
The winners of the 2021 Parcel and Postal Technology International Awards were announced during a live evening awards ceremony at PARCEL+POST EXPO in Vienna, Austria (12-14 Oct).
The ceremony, held on Tuesday, October 12, 2021 revealed who triumphed in each of the eight award categories. Watch the video to discover the winners!
Nominations are now open for the 2022 Awards – click here to nominate now!
Media Partners



Global Industry Virtual Directory
NEW Global Industry Virtual Directory from Parcel+Post Expo
The Global Industry Virtual Directory is a NEW searchable directory of suppliers, partners and startups for the global postal, e-commerce and parcel industry. It is a great place to find partners for your projects, explore new opportunities and discover state-of-the-art innovations. With new companies being added regularly, and technology and product information being continually updated, you will always be able to find what you need.
Make sure your company's technology and/or services are listed: please click here to request more information.
Exhibitor Interviews
'Live' From the Expo - Over 100 Technologies Close-Up
Register now to watch over 100 exhibitor interviews - 'Live' from the show which took place on October 12, 13, 14, 2021 in Vienna.
Contact Us
Managing director
Matthew Gunn
registration / badge queries
Clinton Cushion
exhibitor queries
Exhibition operations manager
Event Venue
Event venue location info
Messe Frankfurt, Frankfurt, GERMANY
Messe Frankfurt Venue GmbH
Ludwig-Erhard-Anlage 1
60327 Frankfurt am Main