Speaker Details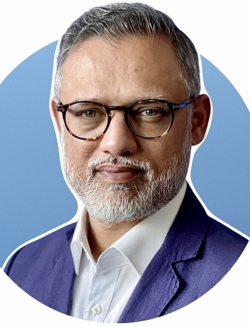 Saleh Khan
Saleh leads the financial inclusion workstream at Universal Postal Union (UPU), to achieve outcomes expected by Member Countries. With a clear focus on evidence-based research and advocacy, he works to deliver multi-donor, multi-country, catalytic technical assistance projects that deepen financial inclusion and accelerate digital transformation for postal financial services. With a background in international development, prior to the UPU, Saleh led global high-performance teams to solve complex strategic and operational problems faced by international organisations.
---
Presentation
UPU study on the use of DLTs and blockchains for a sustainable postal future
Distributed ledger technologies (DLTs) offer the potential to connect the digital and physical worlds through the decentralized storage of data. Transparency, efficiency, and human centric solutions are words most often associated with this technology. The postal sector is exploring the use of DLTs to benefit citizens. For postal logistics DLTs can increase the levels of transparency between stakeholders and for postal financial services, DLTs can potentially accelerate financial inclusion for un(der)banked populations by providing them with affordable financial services. UPU's policy-focused study explores the state of DLT use in the postal sector, explores potential use cases, and makes recommendations to policy makers and postal operators in their journey to adopt DLT solutions.